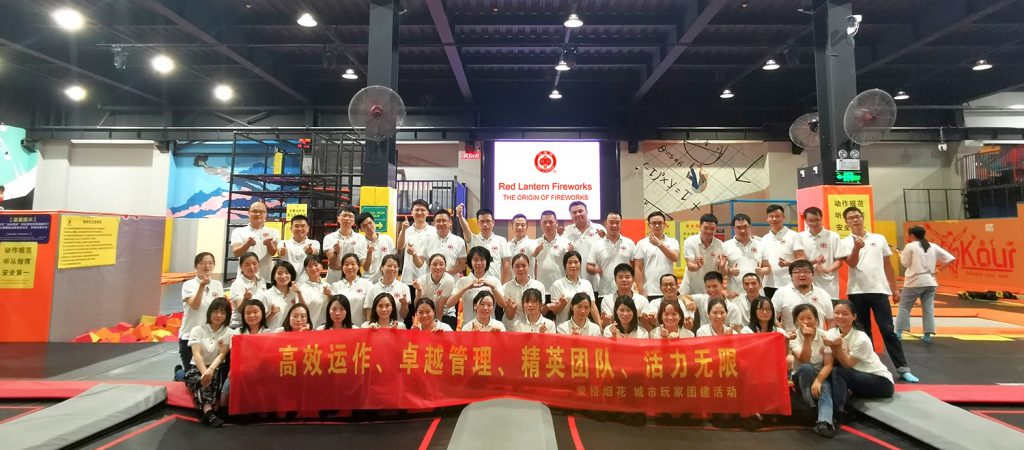 At the beginning of 2020, the epidemic has posed severe influences on every industry-rising unemployment, decreasing productivity, and serious economic downturn. Coping with the situation with flexibility and carefulness, the team of Red Lantern fireworks resumed work on March 2nd , 2020 in an orderly manner. As everything gradually returns to normal,  the team confidence has also been regained.
On September 11, the company carried out their  first team building activity with the theme of " Efficient Operation, Excellent Management, Elite Team, Infinite Vitality".  The event enabled the employees to release pressure and to strengthen their own sense of responsibility and helped the company enhance team cohesion and establish the awareness of positive communication, mutual trust, and active collaboration among employees.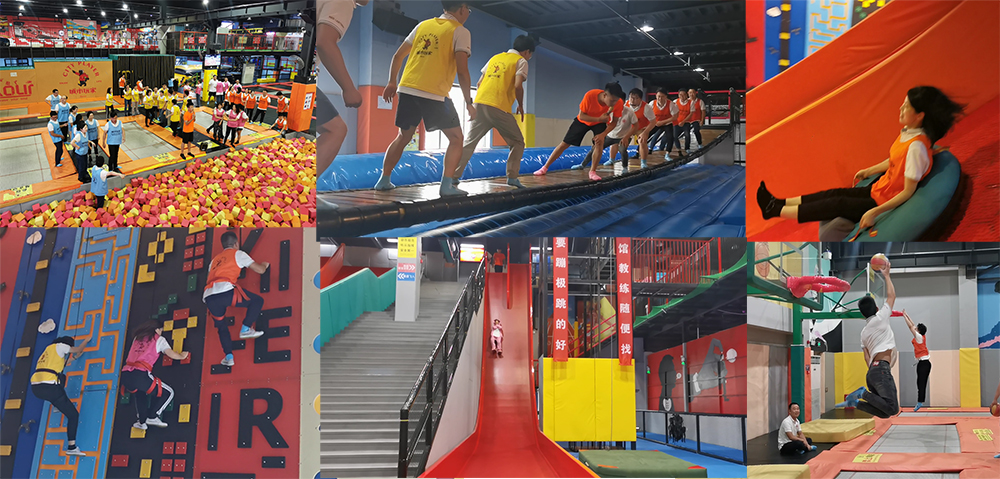 Our team activities included but were not limited to team trampoline contest, beach landing, battlefield simulation, and team rock climbing race. Every member did their best in participating in and completing each game, actively contributing to their team and, more importantly, reflecting the unity of our Red lantern crew.
Besides, the individual challenges included aerial swings, extreme escape, vertical slides, and snow trails, allowing our crew to discover their different selves.
After the development activities, the company has arranged a substantial dinner during which each member shared the their happiness and fun during the day. Through this activity, the Red Lantern Fireworks team has learned the way to reach a common goal by coordinating, directing and executing effectively and efficiently. Teamwork is very important in breaking the obstacles on the road to the  team's success, and every member each playing their own role is what makes them a team.