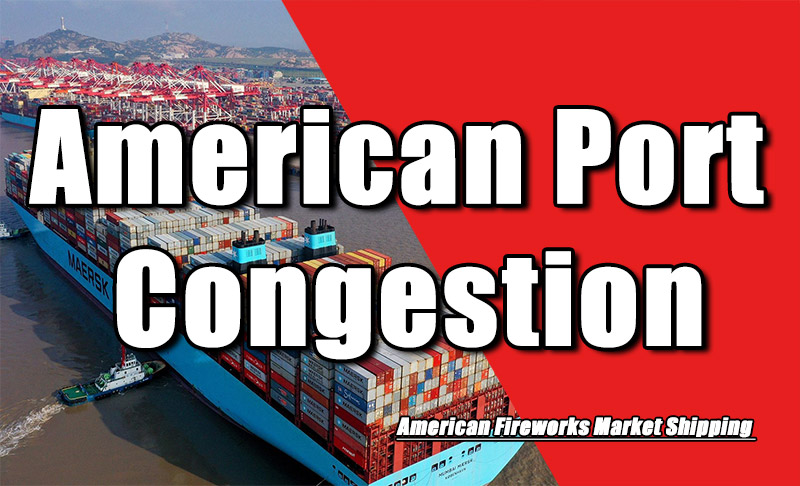 Port of Los Angeles: More than 1 million TEU were processed in May, the 10th consecutive month of year-over-year growth and a 74 % increase compared to the same month last year. It was the busiest month in the port's 114-year history and the first time a Western Hemisphere port has processed more than 1 million TEUs in a month.
Port of Oakland: From January through May, the port processes 1.08 million containers.
Port of New York-New Jersey: Cargo volumes continued to grow in double digits. 23.8 % growth in cargo processing at the Port of New York-New Jersey in May 2021 to 796,693 TEUs. this was the 10th consecutive month of growth in throughput at the port.
Port of Jacksonville, Florida: May container throughput set a new monthly record at 128,900 TEU, up 37 per cent from a year ago, surpassing the port's monthly container throughput record of 123,700 TEU set in October 2019.
These figures above highlight the pressure on U.S. ports, with cargo volumes increasing and container imports remaining at high levels.
According to the U.S. Retailers Association estimates, the May-September single-month U.S. port container imports will remain above the level of 2 million TEU, compared with previous forecasts continue to be revised upward. Mainly economic activity is gradually recovering, but the U.S. retailer inventory is still located at nearly 30 years low, inventory replenishment demand is strong will further push up the cargo demand.
Over the past few months, congestion at major U.S. West Coast ports has eased and ship turnaround times have improved, but importers and logistics companies will face more trouble in the coming months.
Executives at Seko Logistics said the surge in cargo volumes has put new pressure on the rail and trucking networks at the ports of Los Angeles and Long Beach, as well as in other areas.
Craig Grossgart, Seko's senior vice president of global shipping, expects a large influx of cargo to the West Coast in the coming months. He noted that due to last year's blockade, there will be strong demand for a variety of needs as children and teens return to school and adults return to work, which will lead to further congestion.
The current congestion comes from pressure on the entire landside transportation network and extends all the way inland.
There have been recent reports of Asian shipping lines refusing some bookings with destinations inland – such as Indianapolis, Minneapolis and Toronto.
According to Craig Grossgart, senior vice president of Seko Global Shipping, the situation is very fluid at the moment. He said, "In the coming months, this will create a cascading disruption, with certain ramps being closed from an IPI perspective, and certain ramps being suspended for any more container entries."
He added that while it is difficult to predict where and when these events will occur, there will certainly be problems in Chicago and Dallas.
In Chicago, the number of stranded containers has been increasing. He noted that customers are unable to pick up containers for flow, but still have to pay storage fees. In turn, carriers have been plagued by storage fees, due to the disruption of landside rail traffic as terminals suspend container traffic.
Seko's Los Angeles-based Brian Baskin said, "The situation is very tough for the next few months, and we will continue to see this recurring situation over the next year." He said.
Congestion at U.S. ports is unresolved, and dozens of Asian cargo ships are still waiting to unload, while the U.S. is still bursting at the seams to buy foreign goods. According to the latest instalment of data released by the U.S., the country's imports of goods reached $232.4 billion (about 1.5 trillion yuan) in May, approaching a record high!
The problem of cargo ships queuing to unload cargo has been maintained for half a year.
In April this year, some media reported that Asian ships carrying up to 14,000 containers ran aground on the U.S. West Coast, with some containers staying for more than a week and sometimes as many as 40 ships waiting to unload.
Maersk- the world's largest container ship operator, said this year since the U.S. West Coast to and from Asia has lost 20% of the capacity; expected from June to the end of August, capacity will also lose 13%; the impact has been more serious than the Suez Canal accident in March this year.