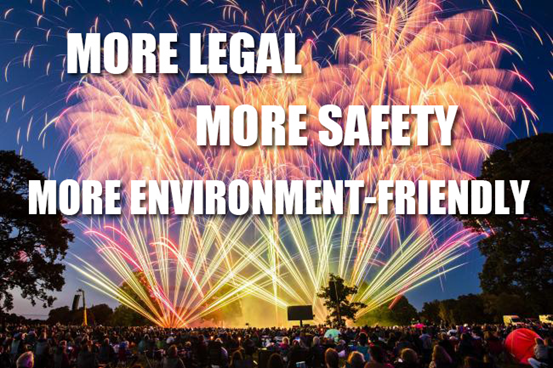 On September 14, the implementation meeting of the three-year action plan for the promotion of fireworks and firecrackers in Hunan Province was held in Liuyang. Vice Governor Chen Fei attended the meeting and delivered a speech. He requested that the fireworks industry in the province should intensify its efforts to adjust the structure, and implement the "three batches" (resolutely close one batch, consolidate and upgrade one batch, and eliminate one batch) to achieve a higher level of safety and environmental protection in the fireworks industry.
Chen Fei said that fireworks and firecrackers are not only a traditional industry, but also a traditional culture. The transformation and upgrading of the fireworks industry should be promoted through the three-year campaign to promote fireworks and firecrackers. Three years later, all fireworks and firecrackers production enterprises must meet the national safety production level two or higher standards, of which 10% of the production enterprises must meet the national first-level standards, and the mechanized replacement rate of dangerous and drug-related positions will reach more than 90%. The stubborn diseases such as "One certificate and multiple factories", "illegal subcontracting and subcontracting", "three exceed standard and one change" have been completely eliminated.
Chen Fei requested that all production regions, cities, and counties intensify structural adjustments, increase R&D innovation, upstream and downstream construction of the industrial chain, professional talent training, and standardization, through standardization creation, mechanization transformation, research and development, promotion and application of new Craftsmanship, new technologies, and new materials enhance the conditions for safe production and consolidate the dominant position of the traditional characteristic industry of fireworks and firecrackers. It is necessary to open up transportation channels to ensure the safety of the transportation process; to strictly implement responsibilities, increase law enforcement, put companies with major safety hazards on the "blacklist" management, and gradually guide withdrawal to ensure safety.