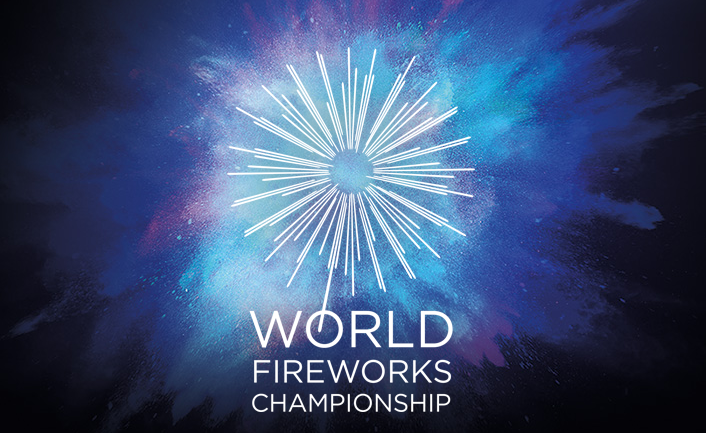 World Fireworks Championship Introduction
THE WORLD FIREWORKS CHAMPIONSHIP IS LIKE NOTHING ELSE ON EARTH – OR ANYTHING ABOVE IT.
Six of the world's most celebrated fireworks companies
An iconic host city illuminated over three unforgettable weekends
The greatest pyro-musical performances ever seen
The inaugural World Fireworks Championship, hosted in Oman in 2010, gave 750,000 spectators from home and abroad the opportunity to marvel at this stunning festival of light. The competition was won by Lacroix-Ruggieri from France, who currently retain the title of World Fireworks Champion.
Our vision is to develop the World Fireworks Championship into one of the world's greatest itinerant arts and entertainment events, bringing a combination of world-leading pyro-musical performances and the best in interactive light art to outstanding locations around the globe.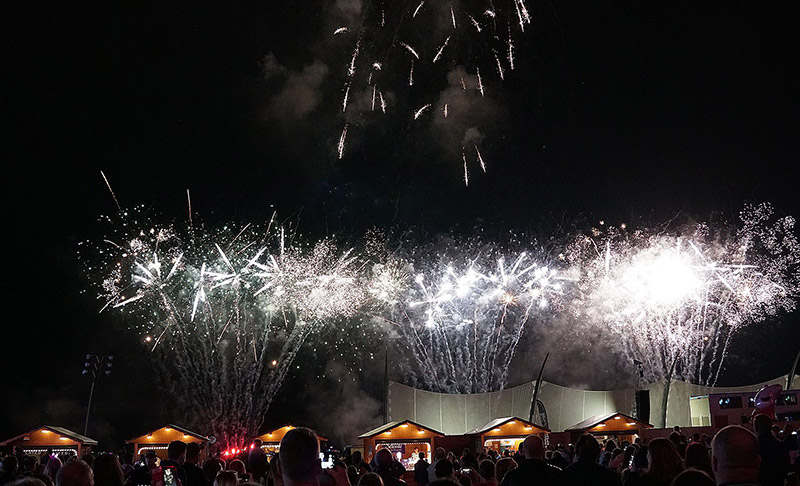 World Fireworks Championship
The Blackpool World Firework Championships take place over four brilliant FREE Saturday nights in September & October. It's just one of the events during the Blackpool Illuminations season.
The Illuminations light up the promenade, and Fireworks light up the sky. See the most amazing displays synched to music, from some of the most talented fireworks technicians in the world. This FREE annual event is organised by Visit Blackpool (the official tourism department at Blackpool Council). Take a look at this short video of what to expect…
Blackpool World Fireworks Championships 2021
Over the years, the World Fireworks Championship Blackpool has become one of the resort's biggest draws. It's been confirmed that the 2021 event WILL take place with stunning displays set to music.
In 2021 they've had a change of day, held on alternate Saturday evenings from a new launch-pad, over the beach in front of The Blackpool Tower!
September 11 and 25, plus October 9 and 23
Build up from 7.30pm, fireworks at 8.30pm.
Saturday 11 September: Russia
Saturday 25 September: Ireland
Saturday 9 October: Germany
Saturday 23 October: Celebratory display and winners announcement from Titanium Fireworks.
And the 2021 World Fireworks Winner is…
Germany – they celebrate a Beethoven-inspired triumph!
Germany's dramatic display of fireworks set to classical music has secured them first place in this year's World Fireworks Championship Blackpool. The display started with the haunting sound of a gong being struck three times. It beat off competition from Russia and Ireland.
Judges said it was almost impossible to separate the three entrants because of the sheer quality of the displays. But they were particularly impressed by Germany's synchronisation of music that comprised a celebration of Beethoven. They also praised the spectacular finale.
A spokesperson for the winning German team said the show was originally designed for the championship in 2020 to mark the 250th anniversary of Beethoven. It was dedicated to the composer's music and was titled "Beethoven's birthday bash".
He added: "My decision to limit the soundtrack to the compositions of only one composer made it much more difficult than working on a soundtrack for a "normal" show. The soundtrack begins with three gongs, without fireworks, which is a kind of a signature for my shows.
"One of my favourite scenes in this show is the rising part in the epic version of Moonlight Sonata which still gives me goose bumps every time I hear it!"
The 'Tea Boys' from Brew at 2 went along to the second event to capture some of the magic for you! Take a look at a fabulous, free evening out –
Cllr Lynn Williams is Leader of Blackpool Council. She said: "After more than a year of having to cancel and postpone shows and events, we are delighted to be able to announce that two of our biggest free events will go ahead over the coming months.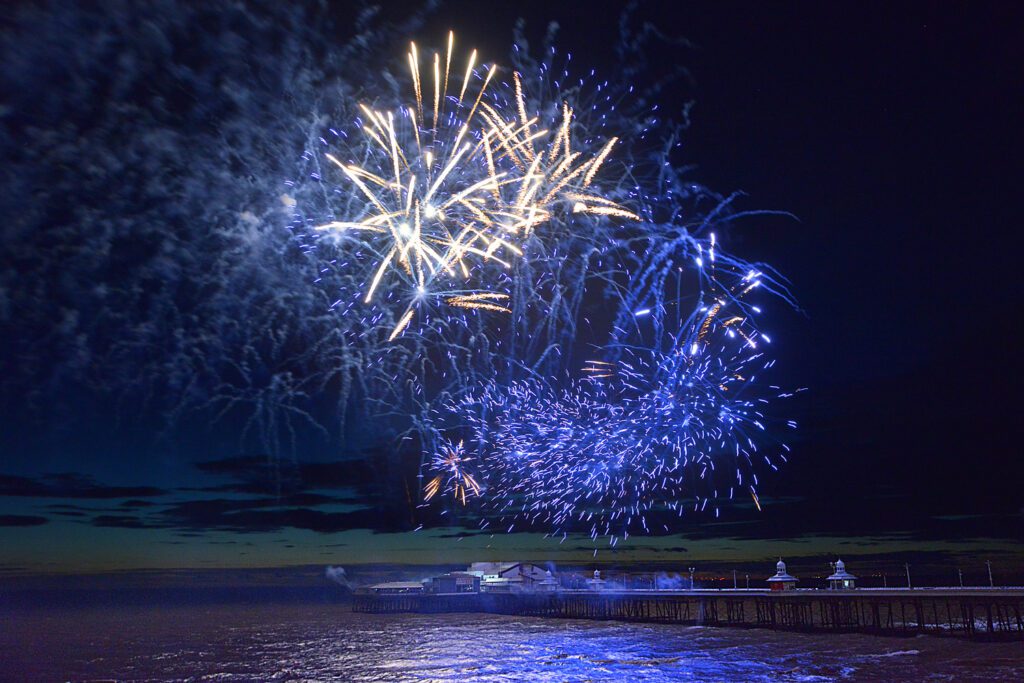 Fireworks seen from Blackpool North near Shenanigans Bar by Des and Val Gardner
"These are free family events that are hugely popular with residents and visitors alike. We hope that by moving the fireworks to Saturdays it will give people more time to come into the centre of Blackpool during the daytime and enjoy some of the many other attractions on offer before watching the fireworks finale."
VisitBlackpool has already announced an extended Illuminations season starting on Friday 3 September and running through to January 3, 2022.
Source: https://www.liveblackpool.info/recreation-entertainment/events-featured/blackpool-world-firework-championships/
http://www.wfchampionship.com/