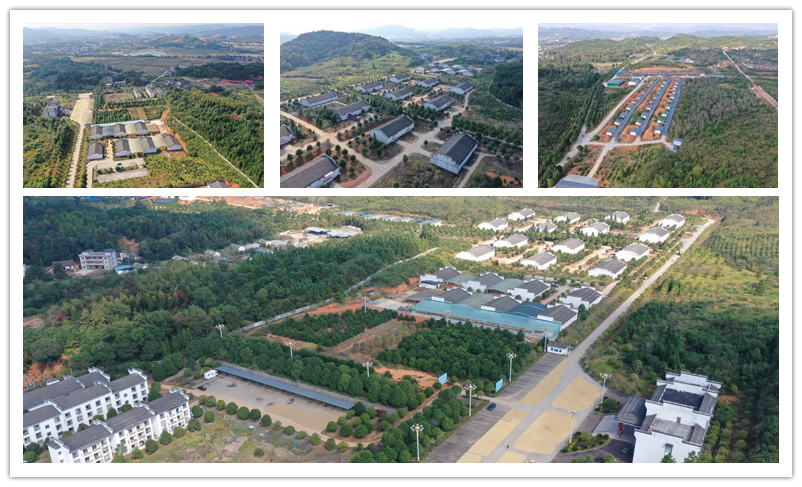 Halfway through 2023, with the plant expansion nearing completion, we are thrilled to share some exciting news with you – Red Lantern Fireworks has added a new self-operated factory, Xinda Fireworks Factory, Up to this point, it is the largest fireworks factory in Jiangxi province, covering an area of approximately 1.6 million Square Meters(395.37Acre), boasting the most extensive product production lines and complying with the highest industry safety standards. The product categories include Cakes, Rockets, Roman candles, Fountains, and Mould cakes.
The acquisition and expansion of this fireworks factory are part of Red Lantern Fireworks' strategic plan to gradually enhance our control over the entire production supply chain in the fireworks region. This move demonstrates Red Lantern Fireworks' keen insight into market trends and signifies the industry's transformation towards standardization and standard compliance. During this expansion process, we have implemented green procurement and production policies, selecting materials and products that meet international market standards. This not only improves the overall efficiency of brand delivery but also reduces waste and enhances product quality.
With the addition of this new large-scale fireworks production factory, Red Light Fireworks brings fresh vitality and opportunity to our team, ensuring a greater market share. Whether you are a business partner or an individual consumer, choosing Red Lantern Fireworks' products and services guarantees an efficient, prompt, and professional purchasing experience.
Red Lantern Fireworks—Global&Classic
Report from RED LANTERN Team. For more information, please feel free to contact us!