You need to log in to create posts and topics.
Agglomerate Mental Effort, Scaled New Heights - Red Lantern Fireworks 2021 Team Activities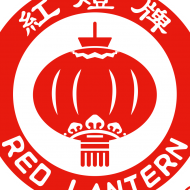 @admin
116 Posts
As busy and stressful time goes on, to adjust the team's state and boost team morale, the Red Lantern Fireworks team carried out team hiking activities on July 23, 2021, with the goal of climbing Mount Heng's highest peak, Zhurong Peak. (Mount Heng is a mountain in southcentral China's Hunan Province known as the southern mountain of the Five Great Mountains of China. Heng Shan is a mountain range 150 kilometres long with 72 peaks. The Huiyan Peak is the south end of the peaks, Yuelu Mountain in Changsha City is the north end, and the Zhurong Peak is the highest at 1,300 meters (4,300 ft) above sea level. At the foot of the mountain stands the largest temple in southern China, the Grand Temple of Mount Heng (Nanyue Damiao), which is the largest group of ancient buildings in Hunan Province. Other notable sites in the area include the Zhusheng Si Temple, an 8th-century Buddhist monastery and Zhurong Gong, a small stone temple.
Halfway up the mountain, the breeze was refreshing. After about half an hour's rest, the team members continued their journey towards Zhurong Peak.
After reaching the to, members feel the joy and pride of climbing a mountain peak. From the top, we could gather sight of all mountains there lay. After the activity, we shared the happiness of climbing at dinner. Life is like climbing mountains, as long as you hold on consistently and persistently,you will succeed.